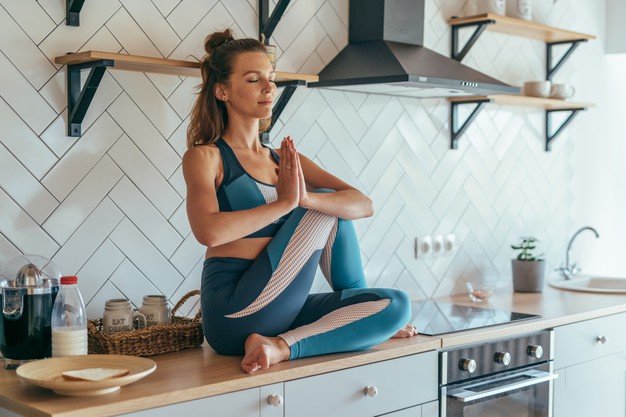 Fasting for Reduced Inflammation
In a study performed at Yale University's School of Medicine, when on a fasting protocol, a compound is produced in the body that blocks part of the immune system, directly affecting inflammation in the body. This compound is known as B-hydroxybutyrate ("BHB"), and it has a direct impact on "NLRP3-" an intricate set of proteins called the "inflammasome." These sets of proteins are the driving force behind the inflammatory response in several diseases and disorders such as type 2 diabetes, Alzheimer's, autoimmune disease, autoinflammatory disorder, and cancer.
Commons Reasons for Inflammation
These include, but not limited to, the following:
🔥 Autoimmune disorders
🔥 Autoinflammatory disorders
🔥 Increase in oxidative stress
🔥 Exposure to irritants or foreign materials or objects for extended periods of time
🔥 Recurrence of acute inflammation
Tips to Relieve Inflammation
1) Manage Stress
It may come as no surprise the more chronic stress you are under, the more chronic inflammation that occurs within your body. Stress management is key in helping to keep inflammation at bay, as well as prevent (and possibly reverse) health problems. Some ways in which you can manage your stress levels include yoga, meditation, tai chi, focused breathing, guided imagery, and even daily body scans.
2) Cut Back on Inflammatory Foods
While cookies, cakes, pastries, French fries, soda, and processed meats (i.e. hot dogs, sausage, lunch meat) may seem like yummy treats, they are triggers for excess inflammation which can result in chronic diseases and weight gain (another inflammation risk factor). Instead, focus on anti-inflammatory foods such as fish, green leafy vegetables, nuts, fruit, tomatoes, and olive oil.
3) Make Time for Exercise
It does not take a lot to make a big impact, especially when it comes to exercise and managing inflammation. By doing , at least, 20 minutes of moderate, physical activity a day, you are stimulating your immune system which induces an anti-inflammatory response.
Citravarin
With research touting fasting as an extremely beneficial way to reduce inflammation in your body, being consistent with your fasting practice will support your efforts even more! One of the ways to help you "stay the course," and reap all the benefits of your intermittent fasting regime, is with our easy dissolve mints that use Citravarin to block hunger pains. Safe, and easy to use, Citravarin is made using THCV - the very cannabinoid found in cannabis - but without the high. These daily fasting mints will help you stay focused, and kick cravings, so you can experience all the amazing benefits of your fast, including better sleep, skin, and memory, improved performance, longevity and, of course, reduced inflammation.
FAQ
+ What is inflammation to the body?
+ What are 4 types of inflammation?
+ What are the worst foods for inflammation?
If you like the idea of using intermittent fasting to relieve inflammation, you might be worried about food cravings sabotaging your fast. If so, check out Temper's Citravarin Fasting Mints to block cravings.
See Fasting Mints